New Warehouse District Headquarters Opens For Albany Running Exchange, ARE Event Productions
July 19, 2023
Today, ARE Event Productions and its Albany Running Exchange held a ribbon cutting ceremony including a "Break The Tape 5K Run," celebrating its new headquarters location at 1028 Broadway in Albany's warehouse district.
ARE's move to its new headquarters comes following an extensive $1 million renovation made possible through the City of Albany's American Rescue Plan Act funding process with support from Capitalize Albany Corporation's Small Business Building Improvement Grant (BIG) Program.
The long-vacant distressed building is now reactivated following a nearly $1 million "to-the-bone" renovation managed by BBL Construction. The project was financed by KeyBank and Pursuit Lending.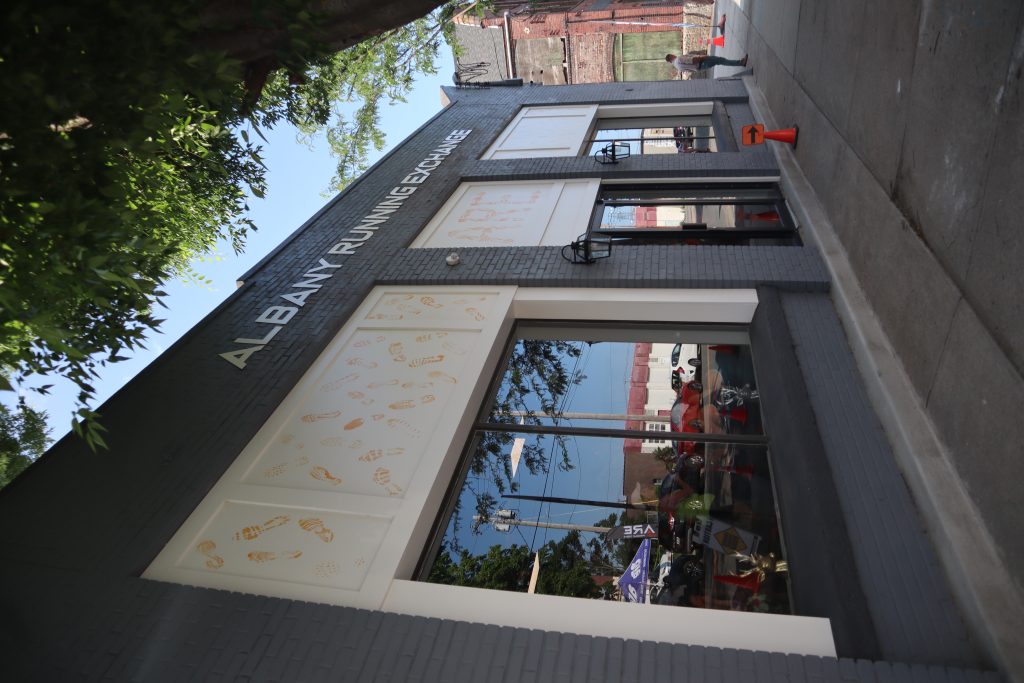 ARE Event Productions is an endurance event timing and production company that services 200 annual events throughout NY's Capital District and beyond. What began in a dorm on the UAlbany college campus in 2002 has grown into an organization that has assisted over 2,500 running races in 20 states, including national championships, the NYC Marathon, the Nike Women's run series, and numerous other prestigious events.
The Albany Running Exchange is a 1,000+ member organization that facilitates group runs and training for residents of the Capital Region. In its 20+ year history, the ARE website has facilitated the holding of over 10,000 group runs, offering near daily options for members of thecommunity to set goals and work towards achieving them in a group setting.