The 110-Room Hyatt Place Hotel Opens In Downtown Albany  
November 14, 2023
More than $40 million Investment Transformed Former Brownfield Site As Part Of Quackenbush Square Development
View this post on Instagram
A new 110-room Hyatt Place Hotel now stands along Montgomery Street in downtown Albany. Pioneer Companies' more than $40 million investment into the 1.67-acre former brownfield Quackenbush Square development site was successful in bringing downtown's first new construction hotel built from the ground up in nearly two decades.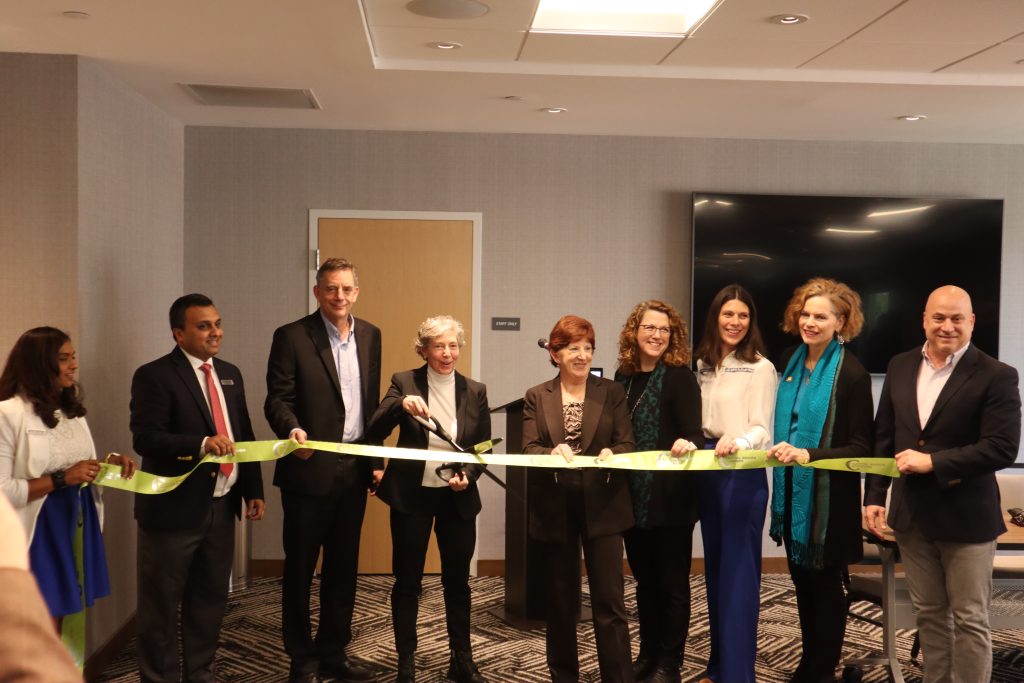 "This investment will have a tremendous impact on the Clinton Square neighborhood and downtown thanks to the enduring efforts of Pioneer Companies," said Albany Mayor Kathy Sheehan. "With a short walk to any of downtown's restaurants and attractions, the Skyway and the Clinton Market Collective coming next year the hotel's guests will have a wonderful downtown Albany experience and we're excited to see the additional vibrancy."
"This was easily one of Pioneer's most challenging projects ever. Spending time over the last month in this beautiful and thriving new hotel in downtown Albany is proof that dogged perseverance is eventually rewarded," said Melissa Zell of Pioneer Companies. "This project was a complex team effort and we are thankful for the unwavering commitment of our many partners – Empire State Development, NYS DEC, virtually every department in the City of Albany, the County, NYSERDA, NY GreenBank, Nuveen Green Capital, National Grid, and of course our professional consultant and construction partners, who worked tirelessly for years to finally get this over the finish line."
On Tuesday, members of Pioneer Companies' team, hotel staff and leadership along with Michael Yevoli, Capital Regional Director of Empire State Development (ESD), Albany Mayor Kathy Sheehan and others gathered to celebrate the hotels' opening with a ribbon-cutting ceremony.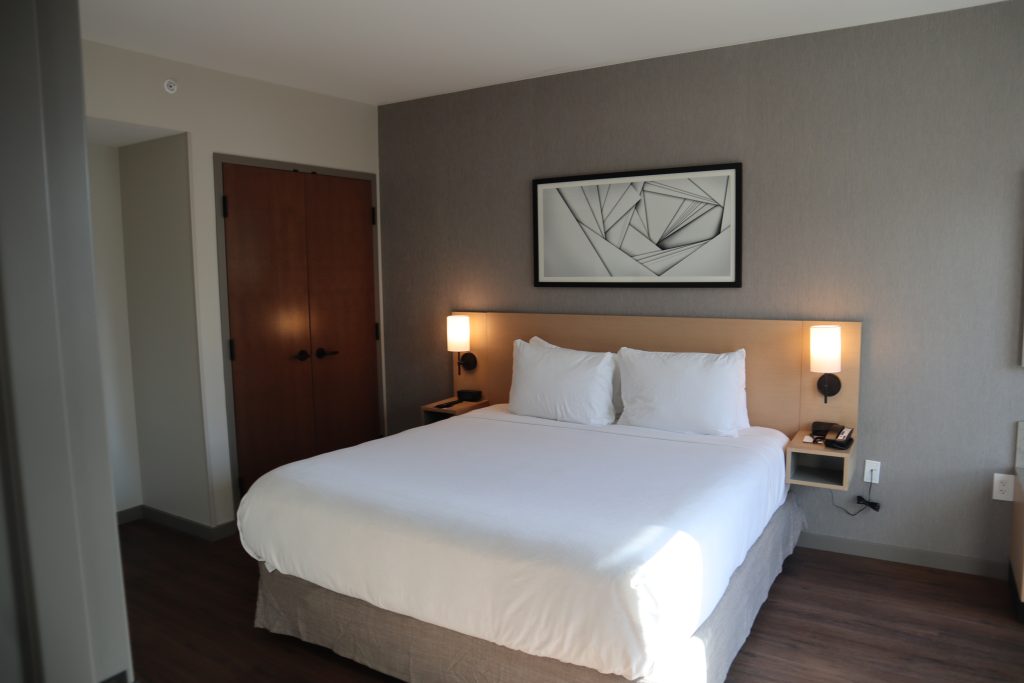 Leveraging New York State Brownfield Opportunity Area Program assistance, Pioneer Companies' $6 million completed remediation prepared the site for construction of the seven-story, 73,631 sq. ft. 110-room hotel located at 82 Montgomery Street. The hotel features premiere amenities including a guest fitness center, five large meeting rooms totaling 3,200 sq. ft., as well as guest dining and outdoor seating areas. The hotel has 14 guest registration parking spaces across from the entrance on Montgomery Street to simplify the check-in process and overnight parking is offered through door-to-door valet service to the Quackenbush Parking Garage. Daily operations of the hotel are managed by HEI Hotels & Resorts of Norwalk,Connecticut.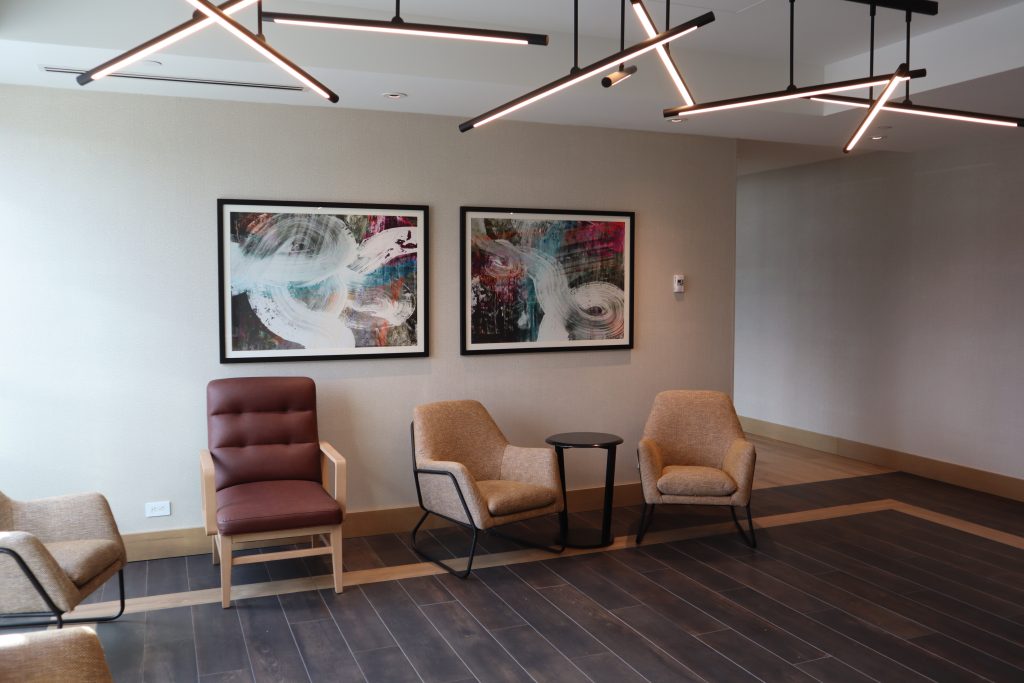 The project was made possible with City of Albany Industrial Development Agency (CAIDA) support. It created 100 construction jobs, 25 full-time permanent jobs and was projected to generate a county-wide economic impact of more than $13 million during construction.
The CAIDA board approved an application to provide project assistance in the form of New York State sales and mortgage recording tax exemptions and real property tax abatements. Over the next decade alone the project will generate $1.52 million more in revenue to local taxing jurisdictions anticipated to have been collected without this new investment, upon completion of the project's PILOT period it's estimated to generate $541,989 annually.
Post pandemic and a redesign to a fully electrified, Carbon Neutral-ready design, New York GreenBank committed $12 million in construction financing for the project. This was supplemented by Nuveen Green Capital, who provided $6.4 million in C-PACE financing for envelope, lighting, and plumbing related measures that will provide numerous savings of the 21-year term of the loan.
Additionally, ESD supported this project with a $1.2 million capital grant recommended by the Capital Region Economic Development Council.
"Albany's Hyatt Place Hotel gives visitors, whether traveling for business or pleasure, another quality option to stay in the State's beautiful capital city, said ESD President, CEO and Commissioner Hope Knight. The new Hyatt Place sits in a prime location and in walking distance to Albany's historic landmarks as well as its downtown core. ESD is pleased to support Pioneer Companies' in this much anticipated project."
'The hotel and this transformation of the site will strengthen the connection between downtown Albany, Clinton Square and the warehouse district, support nearby businesses and area attractions like the Skyway and Clinton Market Collective," said Capitalize Albany Senior Vice President Ashley Mohl. "This project is anticipated to generate nearly $3 million in additional revenue for local taxing jurisdictions over the next decade — thank you and congratulations to Melissa, Pioneer Cos., the hotel staff and entire development team."
"Congratulations to all project partners on the grand opening of this incredible new hotel, and thank you for your active partnership in the ongoing development of Downtown," said Downtown Albany Business Improvement District Executive Director Georgette Steffens. "Investing here is pivotal for fostering economic growth, community vibrancy, and a thriving local economy, and your investment puts your guests within steps of world-class arts, entertainment, shopping, and dining – all contributing to the continued revitalization of Albany's core."
"This 110-room hotel represents not just the growth of our downtown area but a new era for Albany. As we inaugurate the Hyatt Place, we are celebrating a $40+ million investment that is a testament to our community's commitment to revitalization and growth," said City of Albany Common Councilmember Kelly Kimbrough. "This project is not just an economic achievement but a step towards the future we envision for our beloved city."