Downtown Residential
Impact Downtown Albany
Downtown Residential
Downtown Residential Projects
Downtown residential development and adaptive reuse of local historic building stock are strategic priorities for Capitalize Albany Corporation. The Corporation fueled the award winning strategic initiative in 2002 by allocating resources for building owners, developers and investors. The Downtown Residential Development Initiative brings many benefits to downtown, including finding a new vitality for obsolete office buildings, reinvesting in existing infrastructure and supporting a walkable community rich with arts, culture and entertainment offerings. Albany is a city with many rich residential neighborhoods; supporting downtown's livability is an exciting addition.
Since strategy implementation began, more than $175 million has been invested into downtown Albany residential. While investment continues to produce 100 – 200 new apartment units each year, the Downtown Residential Initiative has yielded exciting results. To date, more than 1 million sq. ft. of obsolete commercial office space has been converted. As of 2023 more than 900 units have been completed and more than 300 are currently under construction. The number of new downtown apartment units completed and the hundreds currently under construction and in the pipeline combined total more than 1,400 units. It signals an ongoing shift and momentum that's supported by the Downtown Albany Residential Initiative and the strategic economic development plan for downtown — Impact Downtown Albany.
Capitalize Albany Corporation continues to focus tremendous resources to assist. This includes the Corporation's Real Estate Loan Program and NY Main Street grants in order to move projects forward.
Downtown Residential Initiative
The City of Albany began the downtown residential development initiative in 2002 with the purpose of increasing mixed-use development and adding residential units in downtown. This was a strategic recommendation of the City of Albany's economic development strategy – Capitalize Albany – first released in 1996. The strategy identified downtown diversification as a critical element of the City's overall economic health and revitalization. The Capitalize Albany strategy first targeted major projects, like infrastructure projects and major new construction projects including new office buildings in downtown. The next phase was attracting mixed use development to complement the commercial office market. The downtown residential initiative followed, and has been a three state approach.
Living Downtown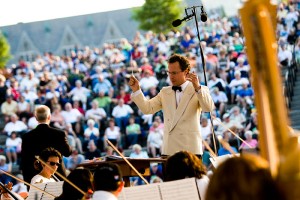 Downtown Albany offers residents, visitors and workers an urban setting for whatever interest brings them to Downtown.  Many agencies work to keep downtown safe, beautiful and inviting for everyone who spends time in the district.
Workers in Downtown Albany have enjoyed the easy access of working here for years.  With convenient access to major interstates and highway systems coupled with sufficient parking, working downtown has its many perks.  There are countless dining options and many retail offerings making downtown a convenient place to work.
Residential options in downtown have been on the rise in recent years as the demand for urban living options have increased. A walkable, safe and urban district serves as a great offering to those living in this neighborhood.