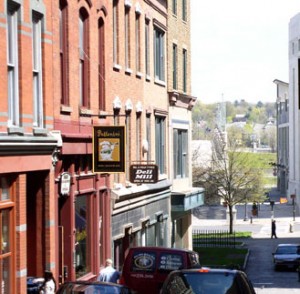 Downtown Albany has a number of restaurants to choose from all offering a variety of cuisines and atmospheres. There are over 75 restaurants, bars and eateries to choose from.
In particular downtown has attracted a number of fine dining restaurants which have been a draw for bringing numerous people into downtown. Restaurants like 677 Prime, Yono's, and Jack's to name a few, are true destination restaurants and draw crowds from all over the Capital Region.
In addition to these dining options, Downtown has a number of retail establishments that make it a convenient place to live. These offerings include more than a dozen banks, salons and barber shops, numerous convenience stores, specialty clothing, and retail stores. The convenience of having all of these within walking distance surely makes this area a desirable place to live.