Ashley Mohl
Vice President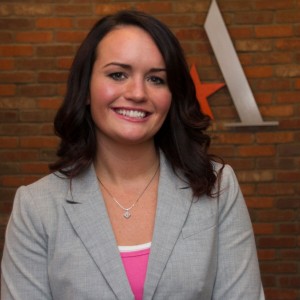 A life-long Capital Region resident, Ashley truly has a love for the City of Albany and the region. Ashley brings that passion with her every day while working as a Senior Economic Developer for Capitalize Albany. She is responsible for business development, grant administration, strategic programs and leads Capitalize Albany's business attraction and retention efforts, as well as developing new programs and initiatives in support of business and the City's many commercial districts.
For those looking to start or expand a business in Albany, Ashley should be your first call. She also serves as the local liaison for the City of Albany in the Regional Economic Development Council (REDC) Consolidated Funding Application (CFA) process, helping applicants to identify appropriate resources for their projects, providing quality technical assistance, and coordinating resolutions of municipal endorsement from the City Council as well as letters of support from the Mayor.
Prior to Capitalize Albany, Ashley was employed by the Housing Trust Fund Corporation and served as the Director of Economic Development for the NYS Community Development Block Grant Program. She received her bachelor's degree in mass media communications from the State University of New York at Plattsburgh and holds a master's of public administration with dual concentrations in local government management and financial administration from the Rockefeller College of Public Affairs and Policy, SUNY Albany.