Emma Fullem
Economic Development Specialist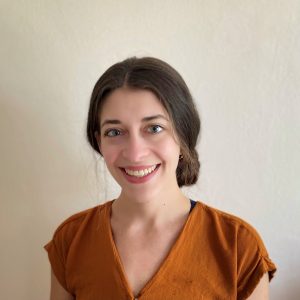 Emma serves as a Economic Development Specialist at Capitalize Albany, supporting administration of grant programs, business development efforts, and real estate development in the City of Albany — supporting the Corporation in creating and maintaining an inviting, business-friendly environment in the Capital City and playing a key role in the Corporation's strategic initiatives.
Emma lives in the City of Albany and brings five years of entrepreneurial experience and involvement in the local business community to the role. Emma serves as a board member of the Lark Street Business Improvement District and holds a bachelor's degree in environmental analysis and economics from Pomona College.