Sponsorship Opportunities At Clinton Market
To establish a simple and efficient method of supporting the Clinton Market Collective vision, Capitalize Albany has identified sponsorship opportunities for specific on-site amenities. We invite you to read further and contact Capitalize Albany about the many opportunities Clinton Market Collective has available for sponsorship and recognition.
Additional Details On Sponsorship Opportunities Here (PDF)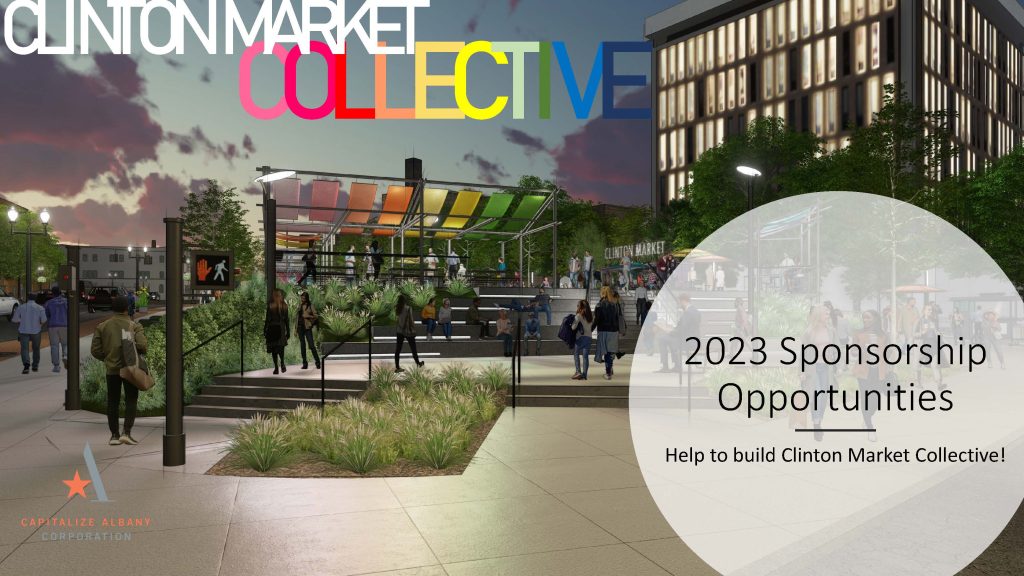 E: [email protected] | P: (518) 434-2532
Each of these opportunities below will provide various recognition and marketing reach boost opportunities. Each may include exclusive and/or prominent space for displaying advertisements or company logos, online materials and programming and other recognition opportunities.
Sponsorship needs include:
PHASE 1: Help Build Clinton Market
Business in a Box Sponsor – Vendor Shipping Containers | $100,000 To $200,000
Market your company, and help bring business to CMC by investing in a shipping container. CMC will reach its maximum potential through the consistency in operations provided by semi-permanent business locations where local entrepreneurs and small businesses can operate daily throughout the business locations, while simultaneously providing a high visibility location for advertising your business. This sponsorship is an exclusive advertising opportunity for a single shipping container at the $100,000 level or for two shipping containers at the $200,000 level.
Save a Seat Sponsor | $75,000
CMC is anticipated to be a prime destination for residents and visitors alike! There are numerous site furnishings that are needed to support CMC and its optimal growth. These include, but are not limited to, benches, chairs, games, trash & recycling receptacles.
A sponsorship commitment of $75,000 enables an organization to support the requisite CMC furnishings below:
Benches
Bistro Tables with Umbrellas and Stands
Movable Chairs
Bike Racks
Trash and Recycle Stations
Set the Stage Sponsor | $50,000
CMC is an amazing location for an outdoor live music venue and performance space for community theatre, comedy shows, kids entertainment, etc. One big downside, there's no stage yet ! Your sponsorship would fund a new structure to allow musicians and other local artists and performers with a place to entertain. This sponsorship is an exclusive advertising opportunity.
Activate With Art Sponsor | $25,000+
Having engaging, well maintained sculptures, murals and other art installations – temporary and permanent – at Clinton Market is a big deal. Urban planners, economists and public art professionals have identified more than three dozen interrelated benefits that are derived by the people who live, work in and visit communities with vibrant public art programs. The marketing reach and impact of an Activate with Art Sponsorship goes far beyond the maintenance, preservation and promotion of our outdoor public artworks – your business will be recognized as a leading supporter of the arts community
PHASE 2: Activate Clinton Market Sponsorship Opportunities
Naming Rights Sponsorship
Capitalize Albany will soon be soliciting proposals from entities interested in an exclusive Naming Rights Sponsorship. More information will be added to this page when available. If this opportunity piques your interest, please contact us today to be placed on an interested parties list.
Excel an Entrepreneur Sponsor | $12,000
CMC will become a destination of choice when it is fully activated with diverse food and retail offerings. Yet the leasing expenses of physical storefronts can be a significant barrier to startups, especially disadvantaged business owners. An Excel an Entrepreneur sponsorship is a low-cost investment to cover a year's rent for a local business owner of Capitalize Albany's choosing, while demonstrating your company's commitment to supporting the local business community.
Grow With Us Sponsorship | $50,000
Grow your business while greening the community. Investing in perennial plants and trees at CMC is a great opportunity for any business, and in particular, one that wants to market landscaping or gardening-related products/services or promote sustainable gardening practices. Trees and plants are a great way to have a positive impact on the environment, enhance the experience of CMC visitors and advertise your business at the same time.
The future of Clinton Market Collective depends on the support of our community. Additional sponsorship opportunities will be made available as current requests are fulfilled, and of course, donations are always welcome at any dollar amount. Don't see a sponsorship level that works for you? No Problem! Customized and in-kind partnerships can be designed to meet all of your individual and corporate needs.
E: [email protected] | P: (518) 434-2532
In The News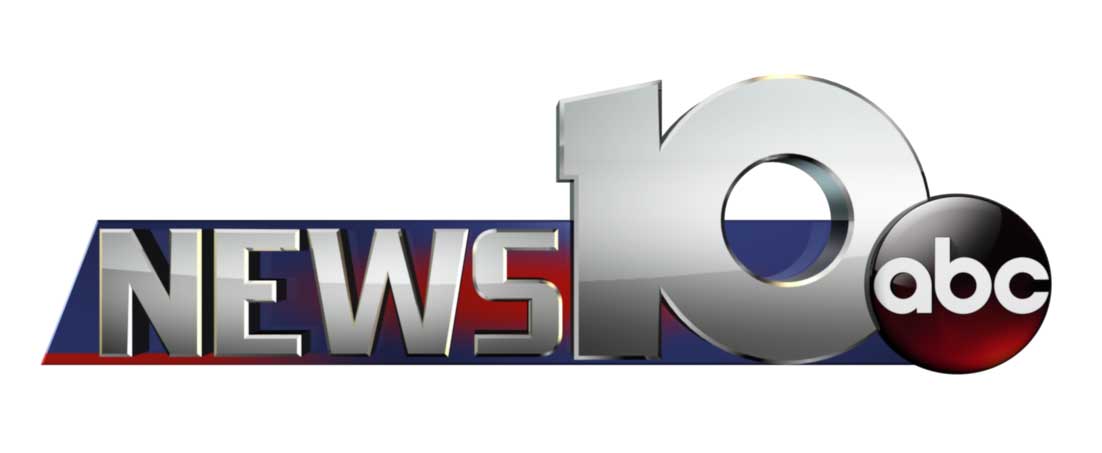 Final Designs Released For Clinton Market Project In Albany

Clinton Market Design Finalized For Downtown Albany

'Clinton Market' A Plan To Convert An Old Albany Roadbed, Unveiled