#BuildingAlb2020: Looking Forward To 2021 With Albany Mayor Kathy Sheehan
December 8, 2020
Along with its challenges, there are so many success stories that have taken shape over this year. There is so much opportunity on the horizon—downtown's trajectory is inspiring, and new investment is strengthening neighborhoods across the City. As part of our #BuildingAlb2020 update, we took a look-ahead with Albany Mayor Kathy Sheehan.
Looking Forward To 2021 With Albany Mayor Kathy Sheehan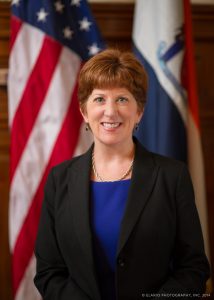 Q: More than $650 million in new investment is under construction right now across the City — with projects ranging in scope from affordable housing, to large-scale multi-family housing and mixed-use residential development. As we look ahead, how does this factor into your thoughts on recovery, what can we look forward to next year?

A: Looking at the investments that have continued, even during COVID, I think it's a great sign about the future of the City of Albany. We have a tremendous amount of construction that has continued through COVID, a lot of that is residential units and they're leasing up very quickly. Those are all good signs that there's still a desire not only to build in Albany, but to live in Albany. This bodes well. Once we're able to reopen our entertainment venues, and our restaurants – fully – we're going to see, I hope, a pretty quick bounce back.
Q: How do you feel overall about how you and the City of Albany have adapted to COVID-19? And for business owners, what programs and initiatives have been the most impactful? What should business owners start thinking about for next year?

A: The day that the governor ordered the shutdown I convened a group of folks and tasked them with really looking at the needs of the small business community at that time and moving forward. We immediately created a reopening team to make sure we were communicating with small businesses to understand what they needed during the shutdown, and support them and advocate their needs as the reopening was occurring. Because of COVID, businesses really got to know one another on a much deeper level, talking about, 'How can we figure this out?'



On the city side, we told small business owners that nothing was off the table. You tell us what you need. What can we do? That's why I advocated so much for direct state and local aid. We still have to balance our budget, but I wanted to get rid of anything that would be a barrier for businesses to survive and thrive. We want to continue to do that.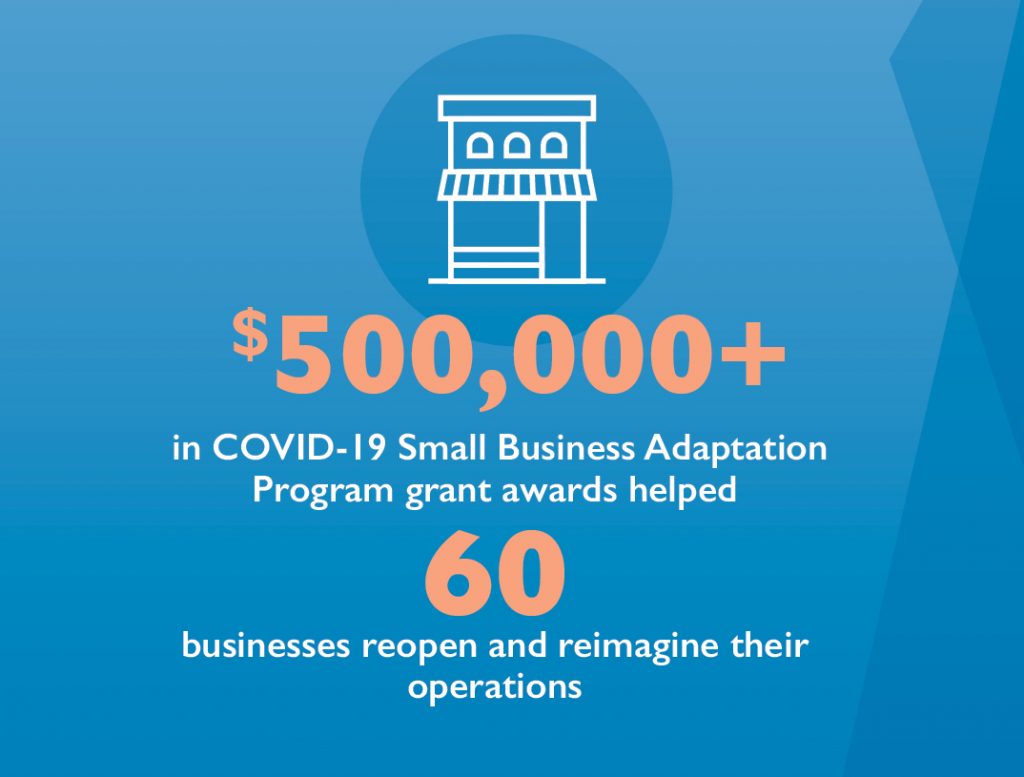 We certainly need to be focused on the long haul; there are some promising vaccines we hope will begin to be widely distributed in 2021. We also have to recognize that we need to have investments made. We have awarded grants to 60 small businesses, 60 percent of which are women and minority owned, and 67 percent arts and cultural institutions throughout 17 city neighborhoods. I do think coming out on the other side of this, we are in a really strong position from an economic standpoint.
Q: With support from the Governor's Downtown Revitalization Initiative, and building momentum guided by Impact Downtown plan implementation, more than $200 million of strategic investment is under way and in the pipeline. What is some of the work you're looking forward to or what level of impact will this have in the near future?

A: These projects demonstrate that the City and the State are willing to invest alongside the private sector in creating amenities and infrastructure that really help to provide opportunities for entertainment downtown, for all the types of amenities that people who want to live downtown are looking for, and raise the profile of the City. Those are key investments in a really important area of the city.



Cap Rep is investing in a brand-new theater. Redburn Development has a lot happening; we want to be investing alongside them. The Clinton Market Collective project is looking to redevelop an underused space at the foot of the Skyway. There's a lot of blank canvas, and we're looking to activate those spaces in a way that will boost development. We need to demonstrate that we are partnering with the private sector in making smart investments, and then generate more investment.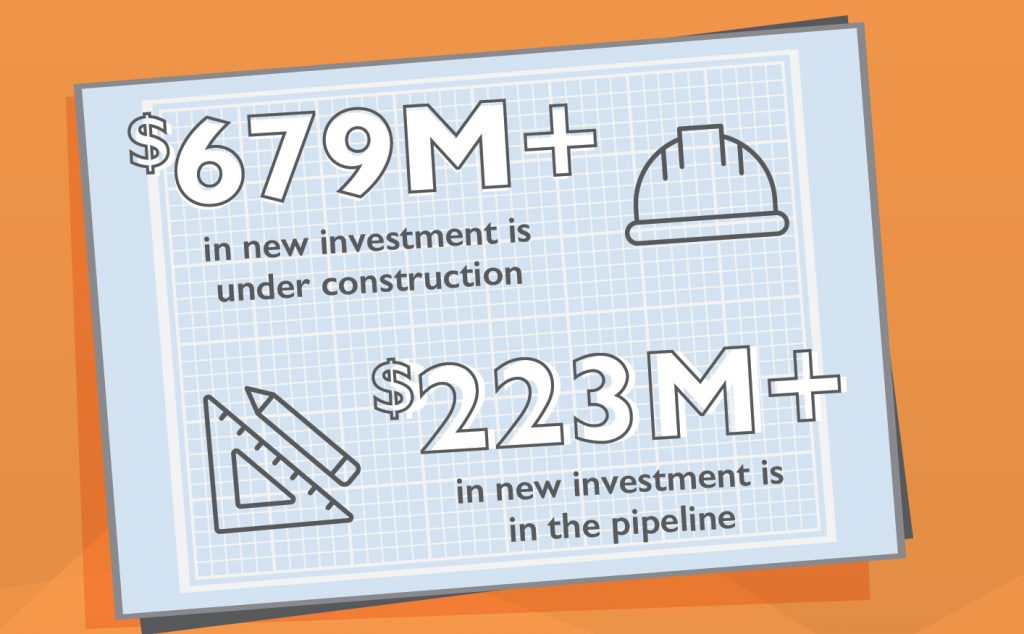 Q: In September you signed a maintenance and operation agreement with the New York State Department of Transportation, one of the final steps needed to break ground on the Skyway in 2021. What are the immediate next steps and what opportunities will the Skyway unlock for surrounding businesses and neighborhoods?
A: We're contracting with the DOT to build the park, and we have the funding lined up. Ultimately the city is going to make a small investment compared to the funding we've received from the state and from the DRI. That has been put out to bid, the bid packages have been received and we are now negotiating to get to a place where we can break ground. There will be a lot of surface work that needs to be done. Obviously, it needs to be made safe, railings plantings and lighting will be installed. It really is going to be transformed, and it will be another connection to the riverfront, which is something people have been asking for.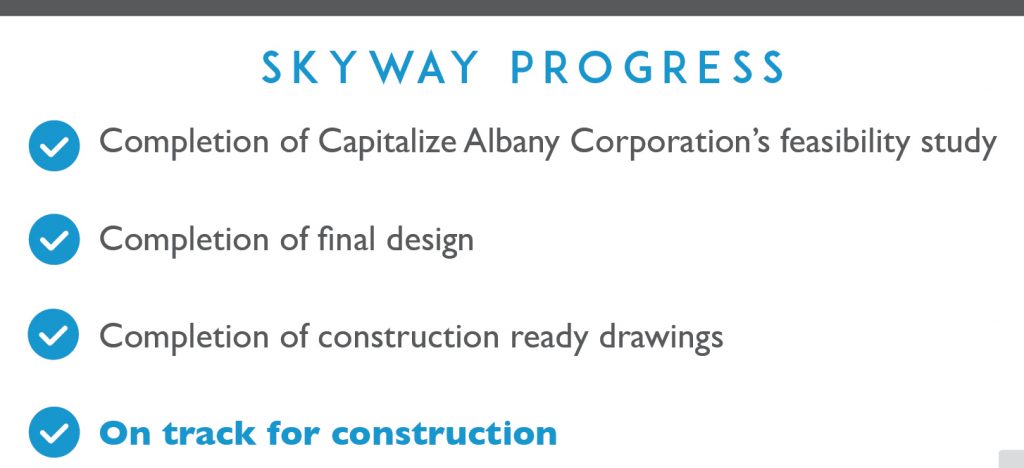 I would love for 787 to come down, but we're starting with a ramp, starting with imagining a way to access the river from Clinton Square, The Palace, Quackenbush Square all of those areas. It's going to be spectacular. We're really looking to activate that space, and also pay homage to the fact that it's in Arbor Hill. We're working with the African American Cultural Center and other institutions to help us envision the art that will eventually be located there.

We are hoping to add amenities over the years. This will evolve. It will be unlike anything anywhere else. It's hard for people to envision, but I've walked it and the views are cool. It's just a really neat space, and I look forward to the creativity that will go into activating it and ensuring it becomes not only a downtown attraction but serves the needs of the people who live and work downtown and in surrounding neighborhoods.
Q: With gathering not being safe for everyone for the holidays this year – if you had to mail a family member a "you can only get this in Albany" snack/treat as a gift what would you choose?

A: I would take a wonderfully unique Nipper canvas bag that I bought at the Forth Orange General Store and put a box of Cider Belly Doughnuts in it along with a bottle of Nine Pin Cider's Cider Monster, if I could get one. I received my 2019 bottle and it's gone already. I should have saved it for this gift package. I would also add some pint glasses, either from the Fort Orange General Store, or different breweries in Albany to complete the gift. I think that would be a good sampling. Thanks to the creativity and flexibility of our retail businesses, you can get virtually anything online. And Cider Belly has done really great creative things to feed our city's apparently unending appetite for doughnuts.

This Interview Has Been Lightly Edited And Condensed. Click here to learn more about #BuildingAlb2020 and read our 2020 Digital Annual Report.