Don't Make Any Rash Decisions: The Need For The Office Will Still Be There Well Into The Future
March 5, 2021
#DowntownWorks | Don't Accidentally Put This Advice On Mute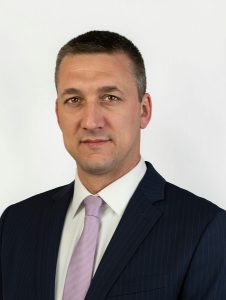 Eric Simonds believes in the office.

Amid a wide array of predictions about how the pandemic will change the way we work, Simonds, who has spent nearly two decades in commercial real estate, the last 10 with CBRE-Albany, is convinced that telecommuting 100 percent of the time will not be the new normal.
"There's a reason why offices were created and exist to begin with," Simonds said. "If they were unnecessary, they wouldn't exist, and everybody would enjoy their commute much more when walking from bedroom to the home office."
"What offices do is they create culture, and they constantly maintain culture," Simonds continued. "That's one aspect. The other is collaboration. We're social animals. I know in my office when brokers are walking around, it's: 'Did you see this? 'Did you hear this?' That's very valuable stuff."
There's also the challenge of training new hires, which is difficult to do in a virtual setting.

Research has shown that in-person communication is 34 times more successful than online exchanges. Leaders and experts across a variety of industries have said that creativity, productivity and spontaneity have all suffered as a result of the work-from-home shift that was required early in the pandemic in an effort to prevent the spread of COVID-19.

But many office workers also say they like the flexibility that working from home provides – as long as they have support – like technology and child care – to be successful. Research that dives into the cost of remote-work is resurfacing though, showing that employees who find themselves without an office tend to increase their own spending.

Simonds is among those who predict the future of work will be a hybrid model, with people coming in to a brick-and-mortar location and staying home some days – or traveling, depending on the demands of the job – the rest of the time.

"A lot of the mindset has changed," Simonds said. "You can be productive at home, but also you probably don't want to hear the dog barking in the background while you're on Zoom all the time."

So, what does that mean for office-focused downtowns? So far, Simonds said he isn't seeing a wholesale fleeing of the market, but more of a retooling, in which some companies are looking to downsize by subleasing some of their space.

"We're seeing some of this in downtown Albany and the surrounding suburbs," Simonds said. "Yes, it effects current landlords, but it's also a great opportunity for existing office users to relocate for a lower price and/or increase the quality of their space."

"This can be a great opportunity for tenants who want to stay downtown, pay below market rent and commit to multiyear occupancy," he added.

Coworking opportunities are also growing downtown, with new spaces, such as Novel Coworking at 69 State St., coming online. These offer short-term options for those who want to stay downtown, relocate or even start up a new business, but don't want to commit to a standard three or five-year lease, Simonds said.

Despite the pandemic, construction of new multi-family residential units in downtown has continued apace, and developers have reported strong interest in these new buildings – many of which are historic and therefore difficult to convert into more desirable Class A office space. Repurposing these old structures, which were generally Class C – the lowest level – of office space, has helped drive the downtown Albany vacancy rate down in recent years, Simonds said.

According to CBRE-Albany's most recent market report, office vacancies increased slightly – by 1.8 percentage points – in the second half of 2020 in the Capital Region as tenants downsized, consolidated or closed altogether as a result of the pandemic. The overall vacancy rate in downtown Albany, which has dropped more than 11 percent since 2013, remained unchanged at 12.2 percent. Simonds said he expects to see more vacant space come on the market over the next 12 months as businesses seek to level-set in the so-called new normal.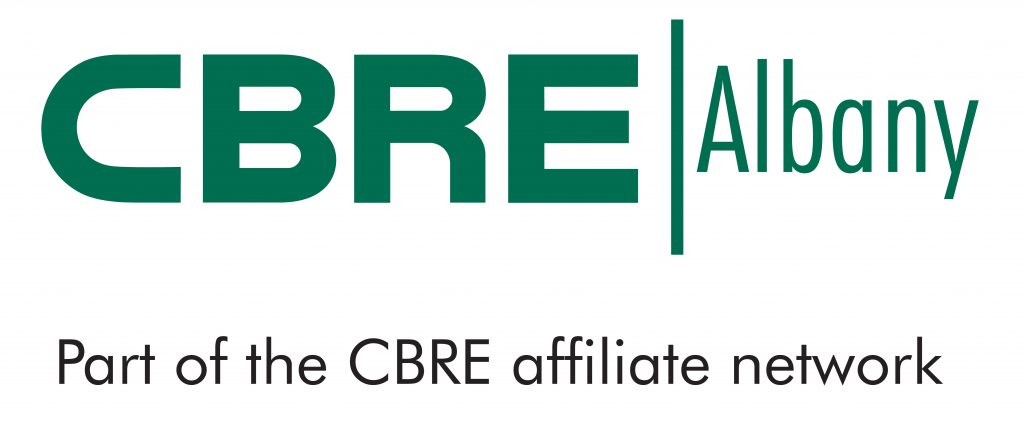 But he has some advice for those who are trying to determine their next move in the face of ongoing uncertainty: Don't make any rash decisions, especially since things keep changing.

"This isn't a decision that's being made on economics; it's a medical or health crisis decision, so once the vaccine is more widespread people will be comfortable going back to the office and they will," Simonds said.

"Assuming the vaccine is widespread and widely adopted I could see people coming back in the second half (of 2021)," he continued. "As the cost of space goes down people will be able to upgrade. I'm an optimist by nature, but I'm also a realist. We're going to be fine. We'll get through this. The office market will bounce back. There might be a hybrid approach, but the need for the office will still be there well into the future."
About #DowntownWorks
Downtown's offices have in part operated remotely over the past several months and downtown Albany is eager to welcome the business community fully back when the timing is right.
National, and local trends signal the trajectory for progress and success downtown hasn't slowed — businesses have adapted, and key strategic investments are taking shape. Now is the time to experience for yourself or remind yourself, why downtown works — why start-ups, Fortune 100 and world renowned international companies are containing to invest and grow in downtown Albany, and why downtown Albany has proven successful for your organization.

The many companies occupying downtown Albany offices, and their talent, are innovative and resilient. As more return to the office, Capitalize Albany Corporation and the Downtown Albany BID are gathering insights from industry experts to support office occupiers in making informed decisions. And in speaking with local businesses we're also learning more about upcoming plans and opportunities, remote-work balance strategies, and of course — why downtown works.
Learn more and share your stories at #DowntownWorks on social media, visit #DowntownWorks on CapitalizeAlbany.com, and www.DowntownAlbany.org/DowntownWorks.