Skyway Is Open To Explore, From Concept To Elevated Linear-Park And Destination
April 29, 2022
Atop the Skyway Friday afternoon Governor Kathy Hochul announced the Region's newest attraction and riverfront connection was officially opened for use. Albany's .5-mile transformational elevated-linear park is open to explore.

This transformational project resulted in converting the underutilized I-787 northbound exit ramp from Quay Street to Clinton Avenue — into the Region's first and only highline-style park. Albany is now one of a handful of cities across the United States and internationally including Philadelphia, Chicago, Miami, London, and New York to repurpose underutilized infrastructure on this scale as green space to support rejuvenating its neighborhoods or reclaiming overbuilt riverfronts.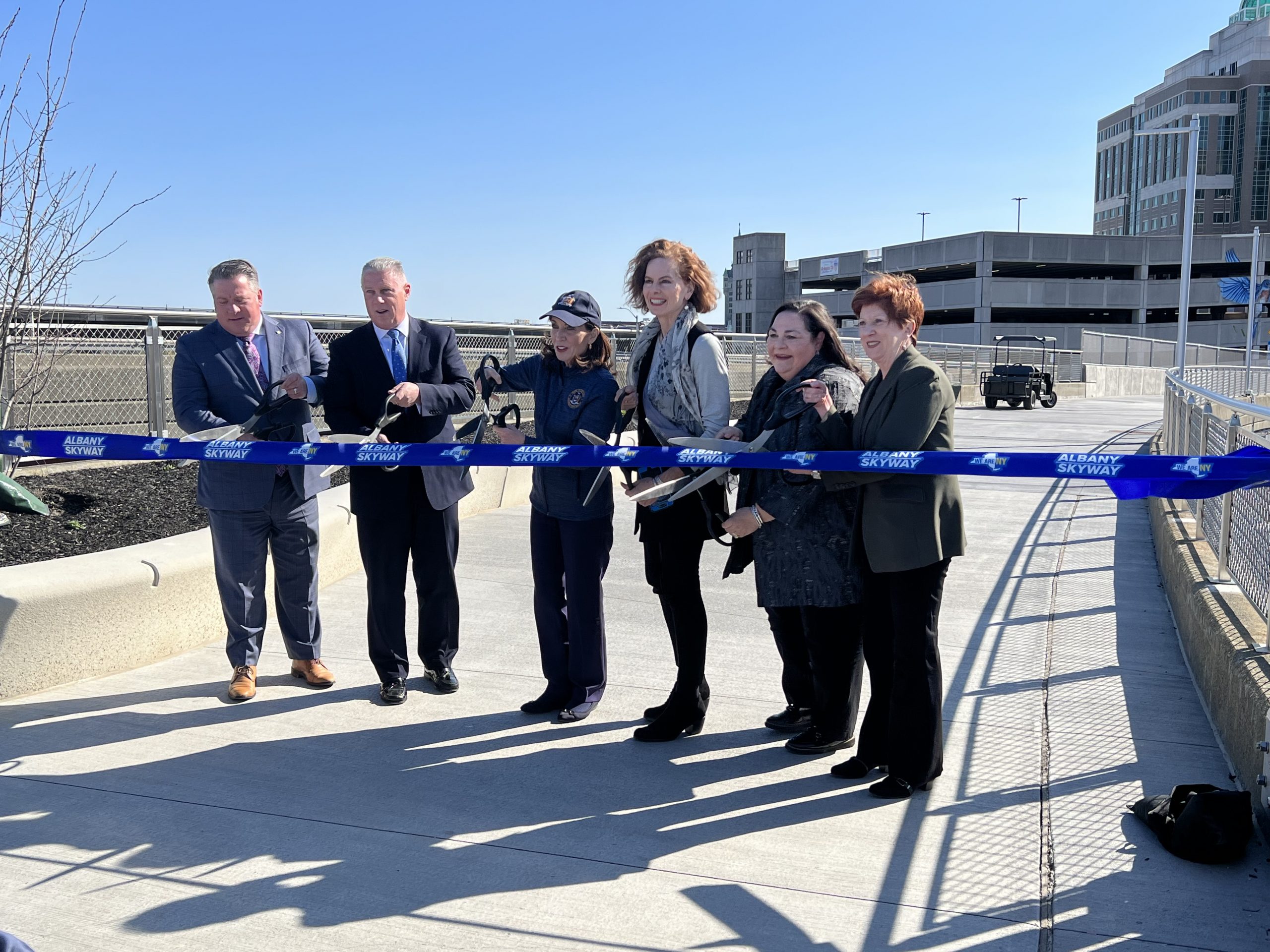 The concept for the Skyway was initially identified in Capitalize Albany Corporation's 2015 Impact Downtown Albany strategic plan, finding the now transformed exit ramp was underutilized, redundant to other exits, and could offer more to the City, and Region.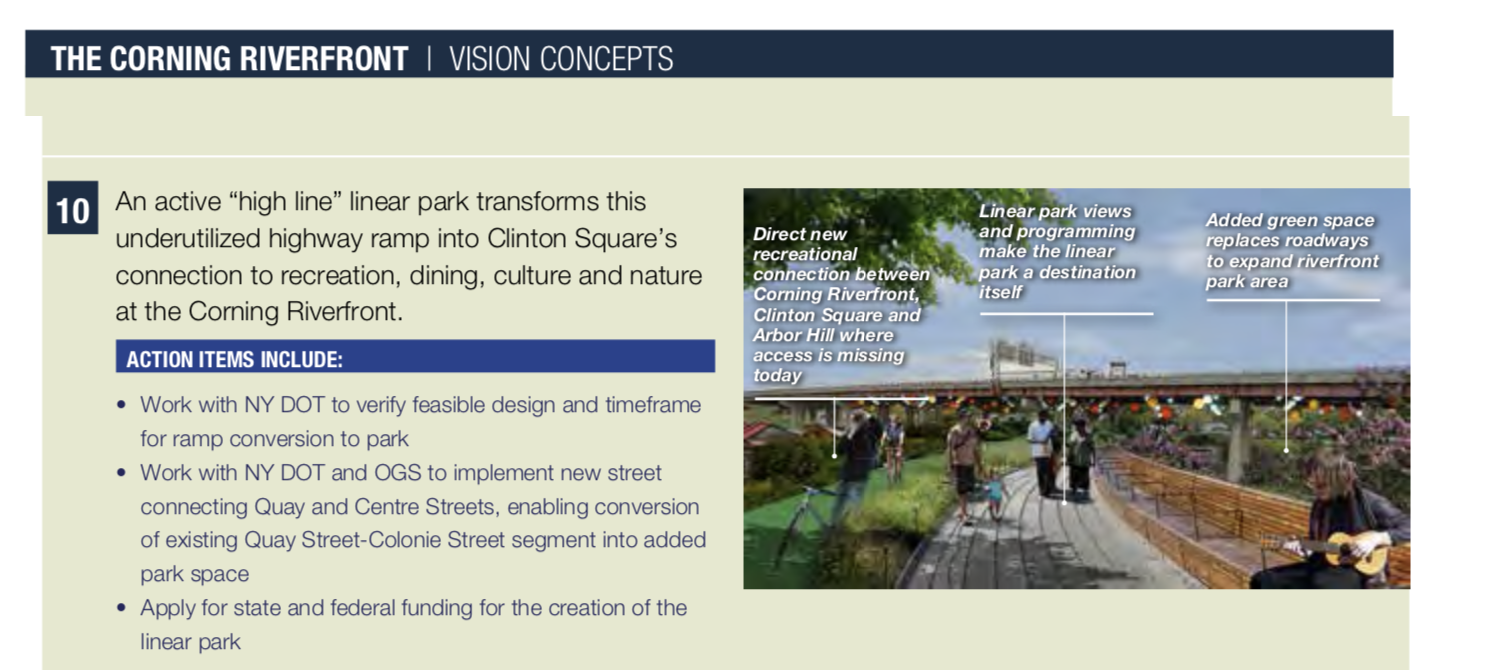 Bringing the concept to reality began six years ago. Capitalize Albany supported and executed a 2018 feasibility study and preliminary Skyway design through its 2016 Regional Economic Development Council Round VI $375,000 grant awarded by the New York State Office of Parks, Recreation & Historic Preservation. With additional Corporation resources and staff time, the study in part conducted an economic impact analysis, on-site assessments of site conditions and gathered crucial feedback through a series of stakeholder meetings and a three-part series of public meetings hosted at the Palace Theatre to gather ideas and input from hundreds in the community which was incorporated into the Skyway's award-winning final design.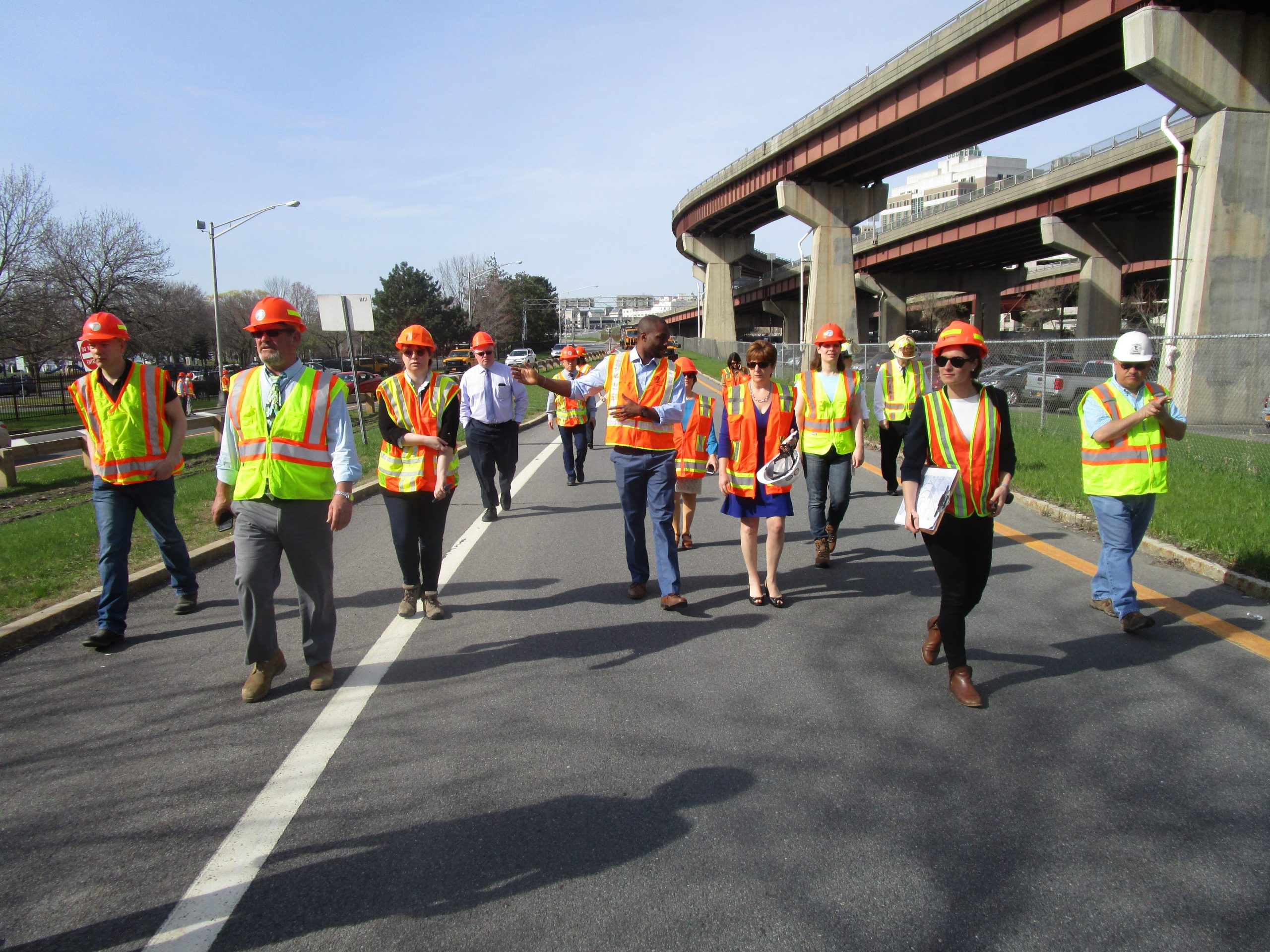 The completed study readied the $13 million project to move forward with detailed construction-ready drawings, With support from NYSDOT, New York State through the Downtown Revitalization Initiative and the City of Albany, the $13 million project was able to start construction in 2021.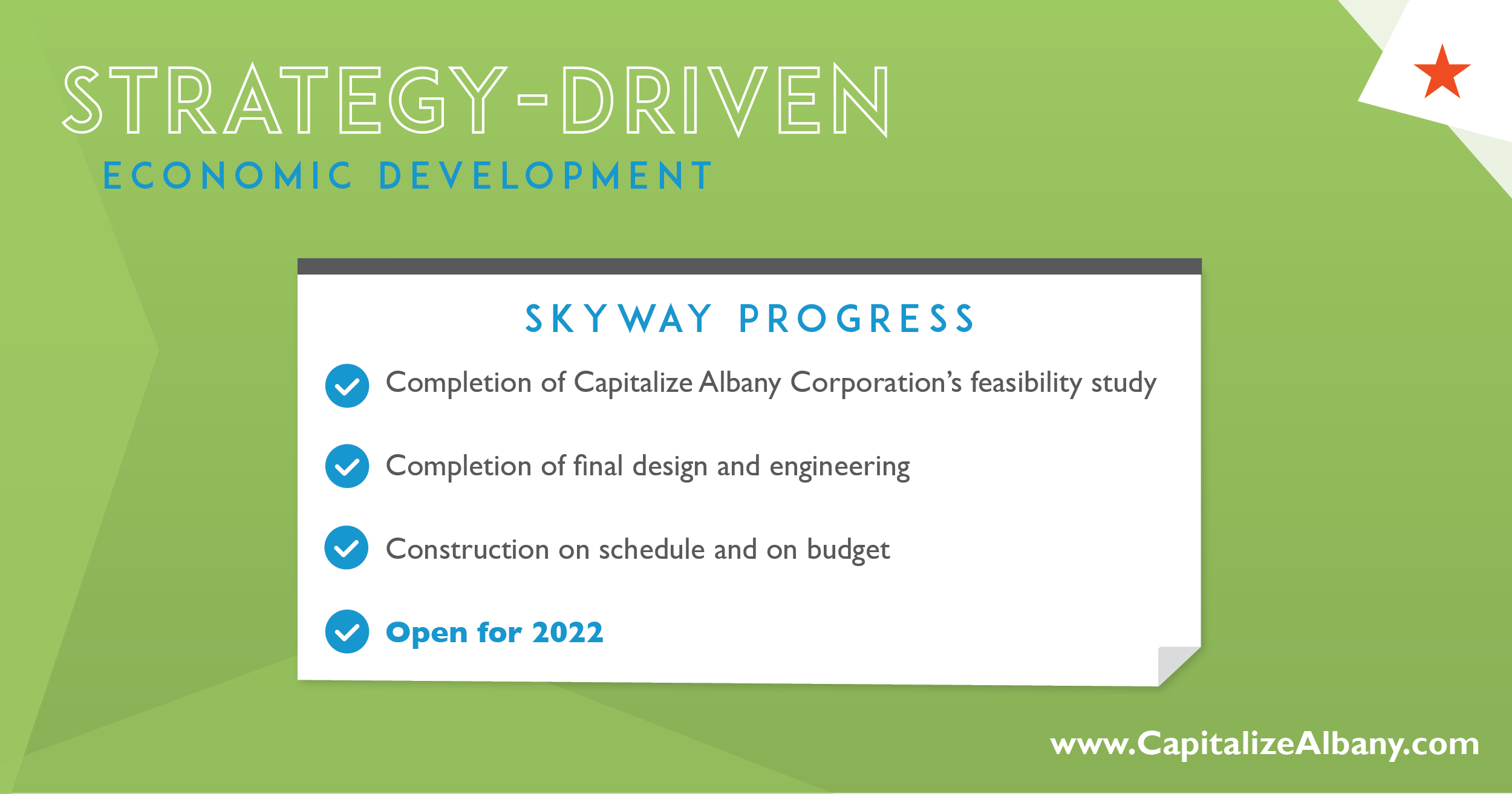 Located in Albany's $10 million awarded Downtown Revitalization Initiative zone in Clinton Square, the Skyway will serve as a vital connection between downtown, the Arbor Hill and Sheridan Hollow neighborhoods, Albany's warehouse district, and Albany's Corning Riverfront Park. The Skyway features a multi-modal and ADA compliant elevated linear park, complete with a landscaped promenade, event spaces, and foot path.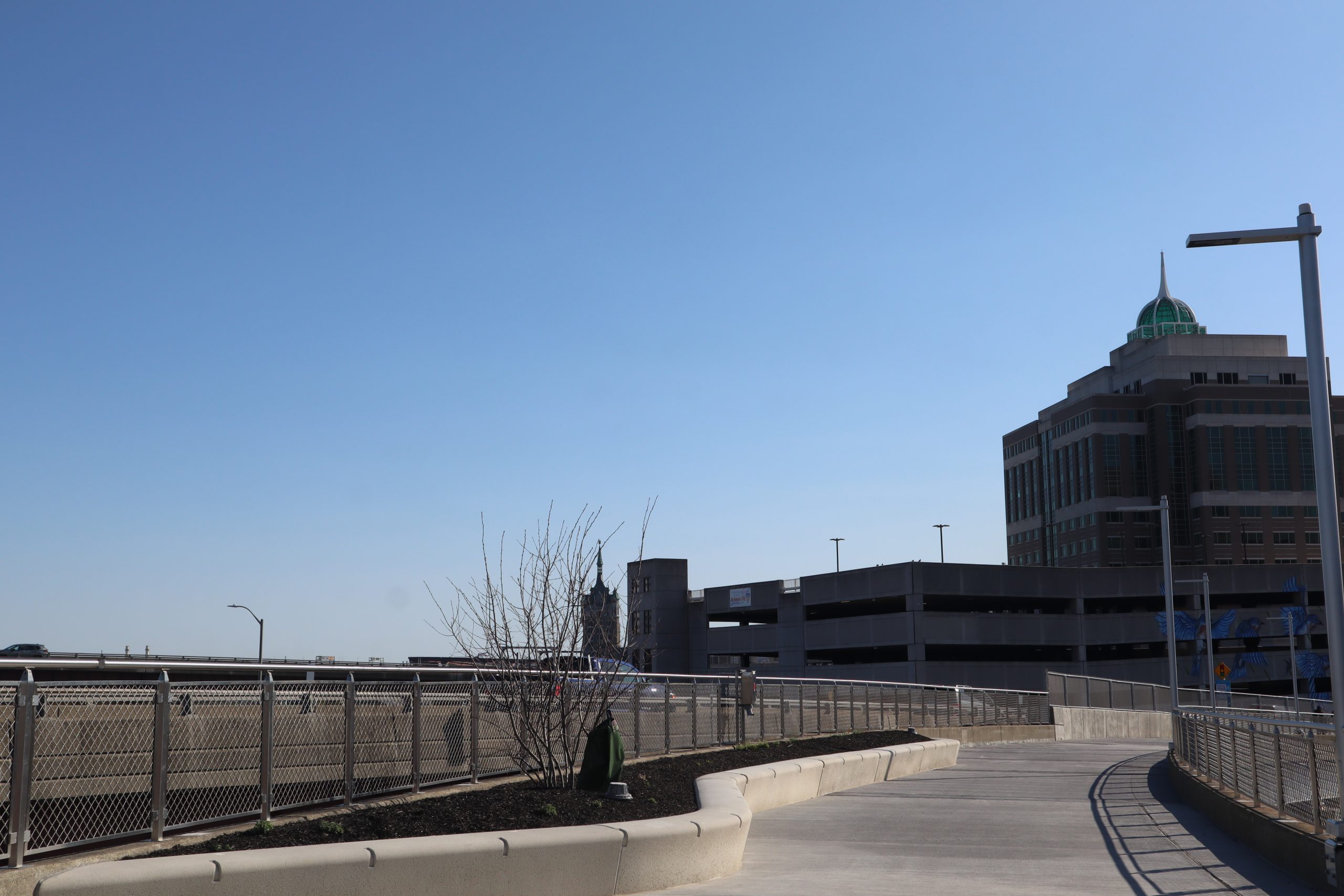 Complementing the Skyway – the reimagining of 11 Clinton Ave. (Federal Park) is underway – With support from the Downtown Revitalization Initiative, National Grid and Capitalize Albany the Clinton Market Collective is a project located at the foot of the Skyway and at one of the City of Albany's most prominent gateways. The currently underused park's redesign is underway to transform the park and create a space for unique and iconic works of art, pop-up retail, flexibility for special events and pop-up programming.
When completed, more than 100,000 visitors are projected to visit these two new attractions annually.