ACES And Community Loan Fund Break Ground On New ACES Incubator Expansion
April 27, 2023
At 255 Orange Street today, the Community Loan Fund officially broke ground on its Albany Center For Economic Success (ACES) Incubator Expansion Project. This state-of-the-art facility will feature co-working space for eight, a designated training and technical assistance room for clients of the Community Loan Fund, as well as a drop-in daycare center for visitors of the incubator.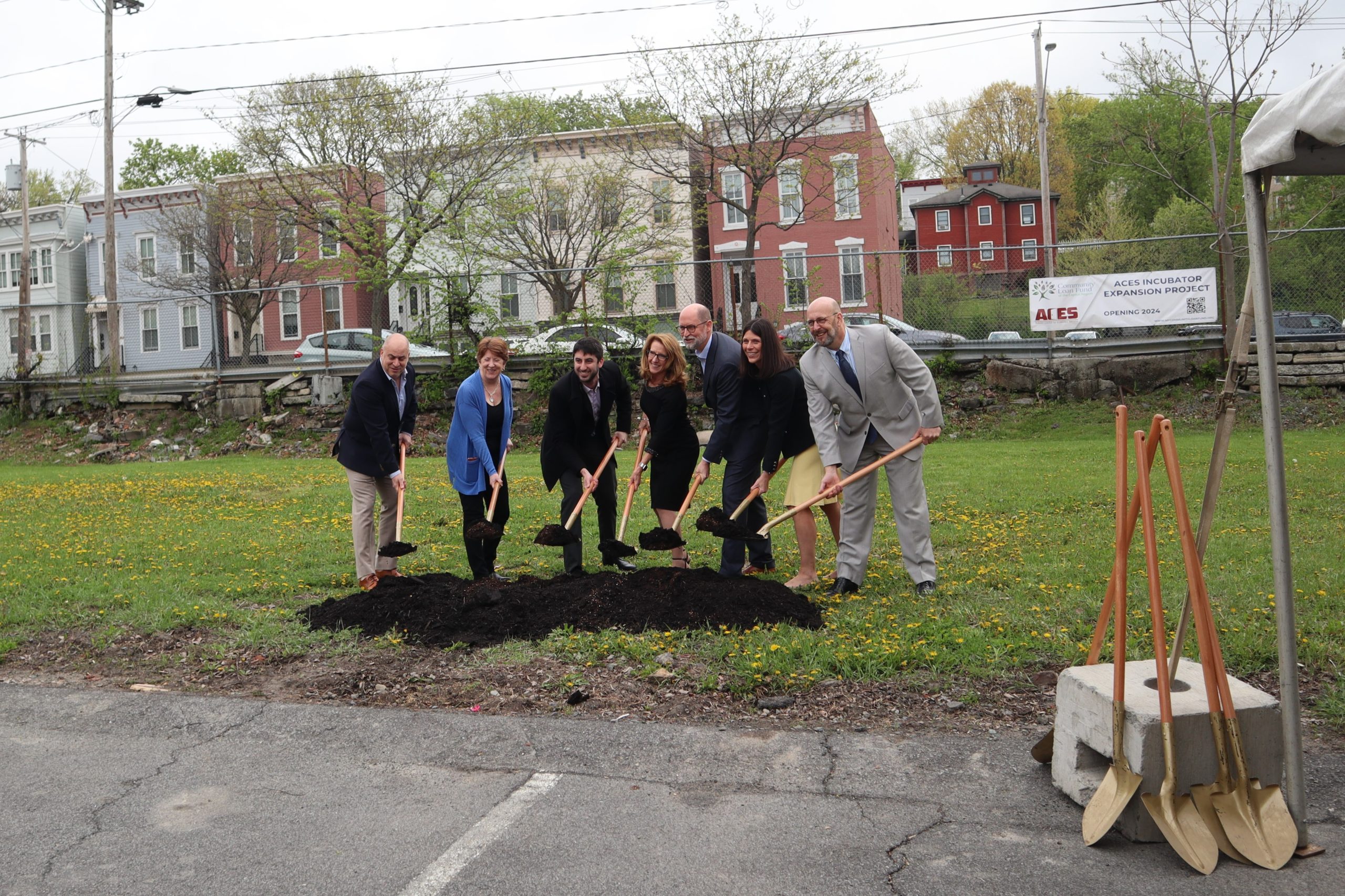 "This is an exciting time to be working with up-and-coming BIPOC and women entrepreneurs in the Capital Region as we see local businesses adapting to a post-covid climate" said Linda MacFarlane, Executive Director of the Community Loan Fund. "As the Community Loan Fund approaches our historic 1,000th loan, it is fitting that we are breaking ground on a project that will revolutionize how we assist local entrepreneurs. Everyday issues such as lack of childcare facilities and affordable office space should not serve as a barrier to those aspiring business owners. We are confident that this project will combat those issues and allow even more Capital Region residents to access our services."
This ACES expansion is part of Home Leasing's nearly $25 million Clinton Avenue Apartments Phase 2 investment, a project underway and made possible with support from the City of Albany Industrial Development Agency.
Home Leasing's phase 2 investment involves the revitalization of six additional properties along Clinton Avenue in Albany's Arbor Hill neighborhood. With support from the City of Albany IDA, this project will boost revenue for local taxing jurisdictions, create at least 150 construction and 17 permanent jobs, add 61 more affordable housing units along Clinton Avenue, and 12,000 sq. ft. of commercial space dedicated to ACES, which is a subsidiary of the Community Loan Fund of the Capital Region which works to support successful ownership of sustainable businesses among people of color, women and low-income individuals by providing technical assistance and incubator services.
Home Leasing's $56 million Phase 1 Clinton Avenue Apartments project was completed in 2021 bringing 210 affordable housing units online in the Arbor Hill neighborhood as well.