MEET THE TEAM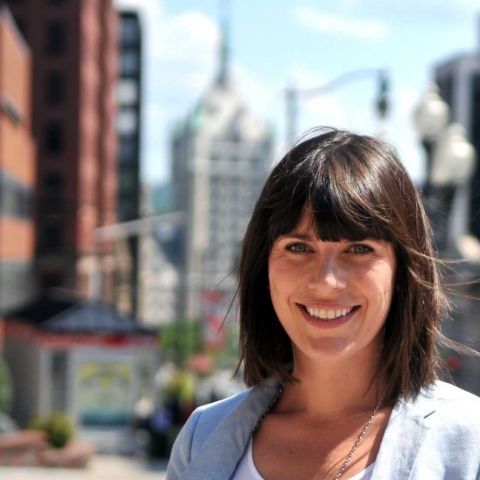 Sarah Reginelli
President
As President of Capitalize Albany Corporation and CEO of the City of Albany Industrial Development Agency and Capital Resource Corporation, Sarah leads the City of Albany's economic development efforts through transformational real estate development, targeted business and project assistance, and strategic planning. Sarah has worked in community redevelopment for more than a decade, previously serving as Principal Planner for the City of Albany specializing in neighborhood revitalization, plan implementation and community engagement. She holds a master's degree from the University of Miami and bachelor's degrees from Syracuse University. Read more.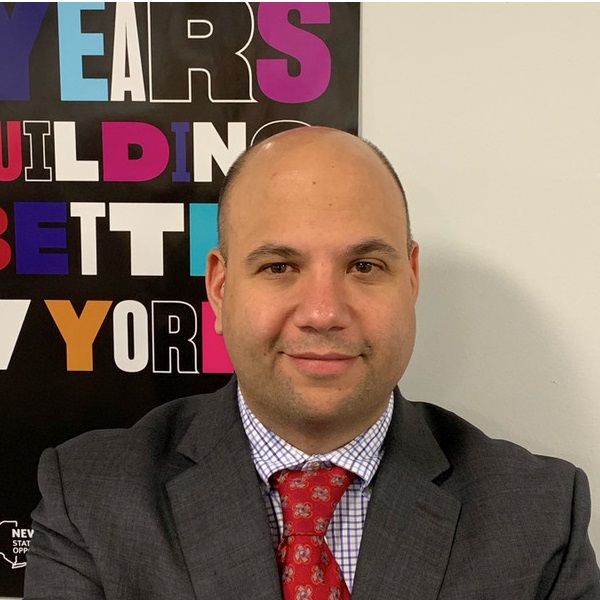 Thomas Conoscenti
Senior Vice President
With more than 15 years of experience working in real estate development, economic development and urban planning Tom serves as Senior Vice President at Capitalize Albany Corporation. Tom supports the City of Albany's strategic economic development programing working with local, regional and State agencies, organizations and institutional partners while leading the economic development staff at Capitalize Albany to catalyze transformative real estate development in the City of Albany. Prior to joining Capitalize Albany, Tom held senior leadership positions at Empire State Development. Tom lives in the City of Albany and holds a master's degree in city planning from University of California, Berkeley and an undergraduate degree from Vassar College. Read more.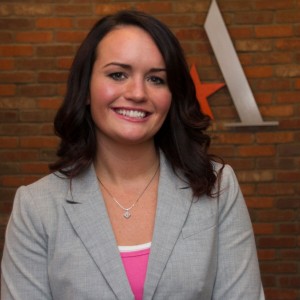 Ashley Mohl
Vice President
A life-long Capital Region resident, Ashley truly has a love for the City of Albany and the region. Ashley brings that passion with her every day while working as the Vice President for Capitalize Albany. She is responsible for business development, grant administration, strategic programs and leads Capitalize Albany's business attraction and retention efforts, as well as developing new programs and initiatives in support of business and the City's many commercial districts. She also serves as the local liaison for the City of Albany in the Regional Economic Development Council (REDC) Consolidated Funding Application (CFA) process. Read more.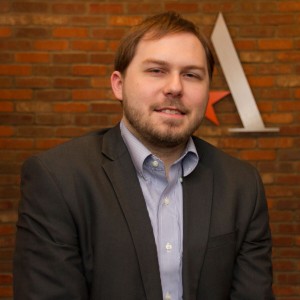 Michael Bohne, APR
Communications & Marketing Manager
Mike is a proud City resident living in downtown Albany and enjoys a walkable commute to the office in the morning. As Communications & Marketing Assistant Mike facilitates the Corporation's public relations management function — provides expertise in message development, media relations, manages the Corporation's publications, website, social media, and other news sources. Our communications enhance our programs, amplifying our abilities to create, retain, and attract business in the City of Albany. Prior to joining the team at Capitalize Albany Mike worked as a public relations consultant. Read more.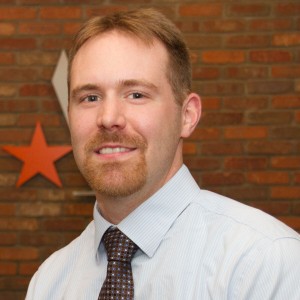 Andy Corcione
Senior Economic Developer
Andy serves as a Senior Economic Developer at Capitalize Albany Corporation. His practice area focuses on supporting citywide commercial real estate development, working with City of Albany Industrial Development Agency applicants, and working to assist businesses investing in Albany's target growth sectors. Prior to this role, Andy managed the Corporation's three in-house grant programs that focus on financing development in the City's downtown and neighborhood commercial corridors and supporting small business growth. Read more.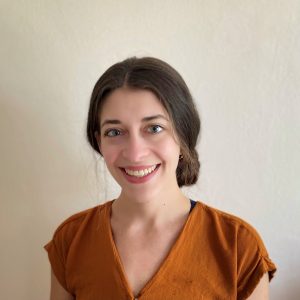 Emma Fullem
Economic Development Specialist
Emma serves as a Economic Development Specialist at Capitalize Albany, supporting administration of grant programs, business development efforts, and real estate development in the City of Albany — supporting the Corporation in creating and maintaining an inviting, business-friendly environment in the Capital City and playing a key role in the Corporation's strategic initiatives.
Emma lives in the City of Albany and brings five years of entrepreneurial experience and involvement in the local business community to the role. Read more.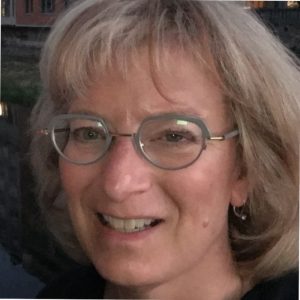 Amy Horwitz
Executive Assistant
Amy is thrilled to serve as the Executive Assistant at Capitalize Albany. She is instrumental in the management of day-to-day operations and provides support services to the Corporation's executive staff, Board and economic development team.
Amy brings fifteen-plus years in administrative support, having worked for several executives throughout the Capital Region. An Albany native, Amy is a proud graduate of Albany City Schools and holds a Bachelor of Arts degree from SUNY College at Oswego. Read more.
Renee McFarlin
Senior Economic Developer
Renee serves as senior economic developer, managing grant administration, assisting business attraction, local business support and programming in the City of Albany.
Prior to joining the team at Capitalize Albany Renee served as Clinton County's Economic Development Director, and Executive Director of the Clinton County Industrial Development Agency. She also spent three years working for a member of the House of Representatives, where she worked extensively with the regional constituency on identifying, applying to, and administering grant programs for infrastructure and economic development projects in the Congressional District. Read more.